ZAGROS
Ariane Lorrain, Shahab Mihandoust | Iran, Kanada 2018 | 58 Min. | OmeU

Österreichpremiere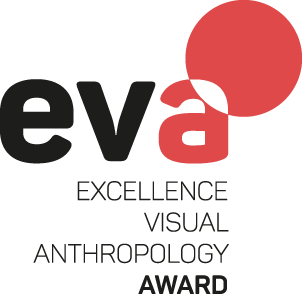 In den westlichen Bergen des Irans liegt das Land der teilweise nomadisch lebenden BachtiarInnen, die seit Generationen von der Teppichproduktion leben. Teil der Arbeit ist nicht nur das Knüpfen der Teppiche: Es müssen Schafe gezüchtet und geschoren, die Wolle gesponnen und schließlich gefärbt werden. All diese Arbeiten werden in den Familienverbänden organisiert. Doch hinter den schönen Bildern verbirgt sich auch der bittere Kampf einer Minderheit um das finanzielle Auskommen und kulturelle Überleben.
Visuell beeindruckend umgesetzt, entwickelt sich Zagros in seiner poetischen Erzählweise zu einer Ode an die Schönheit dieses traditionellen Kunsthandwerks.
---
Regie: Ariane Lorrain, Shahab Mihandoust
Kamera und Ton: Ariane Lorrain, Shahab Mihandoust
Schnitt: Ariane Lorrain, Shahab Mihandoust
Produktion: Ariane Lorrain, Shahab Mihandoust
---
Awards
BEST CANADIAN SHORT OR MEDIUM-LENGTH FILM
Rencontres Internationales du Documentaire de Montréal 2018 (Canada)
SECOND PRIZE IN THE INTERNATIONAL COMPETITION
IsReal – Festival di Cinema del Reale 2019 (Nuoro, Italy)
MARK HASLAM AWARD
Planet in Focus International Environmental Film Festival 2019 (Toronto, Canada)
---
Biography Ariane Lorrain
Ariane Lorrain is a documentary filmmaker born from a Quebecer father and an Iranian mother, who grew up in a multicultural trilingual home. Her approach is close to the traditions of visual anthropology and essay film, privileging the senses and poetry to convey reality's surrealness. Her work deals with issues of land and identity, cultural transmission and collective rituals. Her hybrid background led her to live and create between Montreal and the Middle East. Zagros is her first feature, shot within her mother's lineage, the Bakhtiari tribe.

Biography Shahab Mihandoust
Shahab Mihandoust was born in Tehran shortly after the 1979 revolution. During the massive wave of baby boomers departing the country in the early 2000s, Shahab left Tehran for Montreal to study. He continued his education in film studies and then began his practice as a filmmaker in 2014. In his works, he employs both fictional and documentary forms to express human conditions and to study how social and cultural behaviours relate to the environment and landscape.
---
Filmography Shahab Mihandoust
Violette, 2015, 22min, fiction
Misleading Innocence, 2015, 50min, documentaire
A Few Years Old, 2014, 14min, fiction
Platform, 2013, 8min, fiction
Too Far Too Close, 2012, 7min, fiction

Filmography Ariane Lorrain
Les sept dernières paroles (The Word of Forgiveness), 2018, 6min, documentaire musical (Iran)
Entre un jardin et la mer (Between a Garden and the Sea), 2016, 17min, vidéo poème (Palestine)
Un mariage arrangé (An Arranged Marriage), 2013, 12min, essai documentaire (Canada)
Blue Bird, 2012, 6min, 16mm N&B, documentaire (Canada)