CAMPO
Tiago Hespanha | Portugal 2019 | 101 Min. | OmeU
Österreichpremiere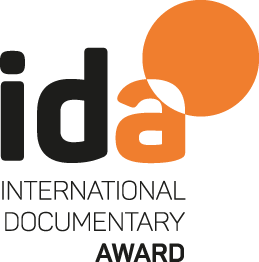 An welchen Orten entwirren sich die Widersprüche und Geheimnisse des Lebens am besten? Der Stadtrand von Lissabon beherbergt heute den größten Armeestützpunkt Europas, genannt Campo. Hier trainieren nicht nur SoldatInnen ihre fiktiven Kampfeinsätze, auch Hobby-AstronomInnen schätzen die Gegend sehr und beobachten ambitioniert den Sternenhimmel über dem Truppenübungsplatz. In der Dunkelheit verborgen weiden wilde Rehe, denen mitunter ein Junge am Klavier ein Ständchen darbringt.
Campo reflektiert über das Wesen des Alltäglichen und des Transzendenten und lässt dank seiner impressionistischen Bilder die Realität und die Welt der Gedanken scheinbar ineinander verschwimmen.
---
Director: Tiago Hespanha
Camera and Sound: Tiago Hespanha, Rui Xavier, Luisa Homem, Cláudia Varejão, Paulo Menezes, João Vladimiro, Vasco Viana and Eva Valiño
Editing: Francisco Moreira, Tiago Hespanha
Producers: João Matos, Leonor Noivo, Luísa Homem, Susana Nobre, Tiago Hespanha
---
Screenings
Cinéma du Réel, France'19; Hong Kong Int'l Film Festival, China'19; HotDocs, Canada'19; IndieLisboa, Portugal'19; Subversive Festival, Croatia'19; Beldocs International Documentary Film Festival, Servia'19; Cinemateca Bogotá, Colombia'19; Inconvenient Films, Lituania'19; 17th IFF Pacific Meridian, Russia'19; Mostra Internacional de Cinema em São Paulo, Brazil'19; Cormorán Film Fest, Spain'19; FIDBA, Argentina'19; 15° Festival Internacional de Cine Independiente de La Plata Festi-Freak, Argentina'19; DOK Leipzig, Alemanha'19; Festival dei Popoli, Italia'19; L'Alternativa, Festival de Cinema Independent de Barcelona, Espanha'19; Cinemed – Montpellier International Mediterranean Film Festival, França'19; 21º Muestra Internacional Documental de Bogotá, Colombia'19; Worm Rotterdam – Field Recordings, Netherlands'19; 7ª Semana de Cine Portugués em Buenos Aires, Argentina'19; Festival do Rio, Brasil'19; Festival Caminhos do Cinema Português, Portugal'19; Thessaloniki Documentary Festival, Grécia'20; FICUNAM – Festival Internacional de Cine UNAM, Mexico'20
---
Awards
Work in Progress Cinelab Award – First Look – Locarno'18
Best Director in a Portuguese Feature Film Award – IndieLisboa'19
María Pitta Award – Cormorán Film Fest'19
---
Biography
He majored in architecture in 2004 and received a master's degree in creative documentary from Barcelona's Pompeu Fabra University in 2012. He has been a partner at the production company TERRATREME since 2008. In 2006 he participated in a workshop on documentary filmmaking held by the Ateliers Varan in Lisbon and produced by the Calouste Gulbenkian Foundation. Since then he has been working as a director in his own films and has taken on different roles in other projects. In 2009 he worked as a trainee at the Ateliers Varan in Paris. He teaches at the DOCNOMADS – European Documentary Master Course.