ANOTHER LIFE
Jan Prazak | Irland, Österreich 2019 | 72 Min.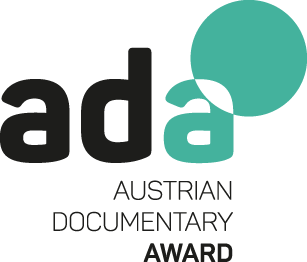 Der sechzigjährige Einsiedler Alex lebt irgendwo nahe den imposanten Klippen der irischen Küste. Sein Zuhause teilt er mit verletzten Tieren, die er solange pflegt, bis sie wieder bereit sind, in die Wildnis zurückzukehren. Die aufopferungsvolle Betreuung seiner Schützlinge wurzelt in der festen Überzeugung, dass alles Leben auf der Welt gleich wertvoll ist. Selbst das kleinste Geheimnis, das er auf seinem Fenster entdeckt…
Another Life ist die kurzweilige und einfühlsame Betrachtung eines Menschen, der beschlossen hat sein Leben anderen Werten als materiellem Hedonismus und egoistischer Selbstoptimierung zu widmen. Ein Film, der die Fragen aufkommen lässt, worum es im Leben wirklich geht und was man (nicht) braucht, um glücklich zu sein.

---
Director: Jan Prazak
Camera : Angelika Spangel
Edit: Barbara Seidler
Sounddesign: Benedikt Palier, Ken Rischard, Jón Geirfnnsson
Producer: Shirin Hooshmandi
---
Screenings
DOK.fest München, 2019, Deutschland/Germany
This Human World – Fimfestival, 2019, Österreich/Austria
---
Biography Jan Prazak
Jan Prazak, born in 1991, grew up in Vienna. He won the "Verdrängen, Vergessen, Verzeihen" literature prize. His text "Der Mann aus der Zukunft" was then performed at the "Theater in der Josefstadt" with Karl Markovics in the leading part. He studied German Studies and went on to study directing at the Film Academy Vienna in 2013, under the lead of Michael Haneke. His short flms have been shown at numerous international festivals, such as the Tribeca Film Festival and the Max Ophüls Preis.
---
Filmography as director
2015: Der letzte Abend – Screenplay, Director (8 min.)
2016: Baumstänne im Schnee – Screenplay, Director (20 min.)
2018: Die Bewegung der Sterne – Screenplay, Director (13 min.)