BEYOND THE GLACIER
David Rodríguez Muñiz | Kasachstan, Spanien 2019 | 19 Min. | OmeU

Österreichpremiere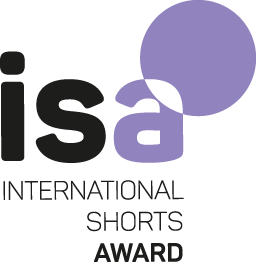 Gletscher verbergen häufig Bodenschätze, weshalb die Goldgewinnungsindustrie besonders von ihrem Rückgang profitiert. Das Landschaftsbild Kirgisistans und Kasachstans ist von den geschmolzenen Eismassen, der Ausbeutung natürlicher Wasserressourcen und der daraus folgenden Wüstenbildung geprägt. So verwandelte sich der einst gewaltige Aralsee langsam zur heutigen Salzwüste Aralkum – eine existenzbedrohende Entwicklung für die Fischer in der Region.
Beyond the Glacier untersucht den Umgang des Menschen mit der Natur und analysiert die Zukunft unserer Spezies in einem Kontext des zunehmenden ökologischen Chaos.

---
Director: David Rodríguez Muñiz
Camera and Sound: David Rodríguez Muñiz, Pedro Acevedo
Editing: David Rodríguez Muñiz,
Producer: Álex Galán, David Rodríguez Muñiz

---
Awards
Mejor Cortometraje Documental, 38. ENKARZINE. Zalla (Vizcaya) Spain; Premio Uno de los Nuestros, 21. Certamen Internacional de Cortos 'Ciudad de Soria'. Spain; Premio a la Mejor Banda Sonora para Pedro Acevedo, 31. FICA. Festival Internacional de Cortometrajes de Aguilar de Campoo (Palencia) Spain
---
Biography
Muñiz (1982, Avilés) is a director, screenwriter, editor and director of photography. His short documentary Refugees has been selected in the festivals of Clermont-Ferrand, EFFA Melbourne and Bogota Bogoshorts among others and has won seven awards including the best documentary short film in FICMEC and finalist in the GFN held in San Francisco.