FEBRUÁR
Marlena Molitor | Deutschland 2017 | 12 Min. | OmeU

Österreichpremiere
De France | Saal1 | Sonntag, 26.5.2019 | 16:30 | Tickets
wird gezeigt mit Photocrat & Broken Skin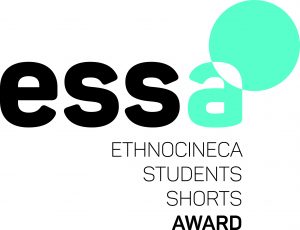 Aufstehen, Kaffee machen, Zigaretten drehen, Kochen – eine Selbstverständlichkeit auch bei Zsuzsanna und Sandor, zwei Roma, die seit sechs Monaten in einem selbstgemachten "Haus" unter einer Brücke in München leben. Der Film nimmt uns mit in ihr Heim, gewährt uns einen unmittelbaren Einblick in ihren Alltag und in ihren respektvollen Umgang miteinander. Február ist eine wichtige Konfrontation mit einer allzu häufigen, aber dennoch meist ungesehenen Realität.
---
Regie: Marlena Molitor
Kamera: Moritz Dehler, Katharina Rabl
Ton: Felix Länge
Schnitt: Noemie Schneider
---
Biography
Marlena Molitor's desire to create documentaries first arose at the age of 14. After finishing her A-levels in 2013 she completed a six-month internship at a film production in Cape Town. After various side jobs, a few more internships and many enriching experiences in numerous countries, in 2016 she formally began her studies in documentary film making at the University of Television and Film in Munich.

---
Screenings
International Signes de Nuit Festival, Paris [World premiere] 15. October 2017
Up and Coming International Film Festival, Hannover [German premiere] 25. November 2017
Cinema Verite Iran Int'l Documentary Film Festival, Tehran 13. December 2017
Über Kurz oder Lang Film Festival, Murnau 27. December 2017
Flimmern und Rauschen Film Festival, Munich 7. March 2018
Nonfiktionale Film Festival, Bad Aibling 10. March 2018
Landshuter Kurzfilm Festival, Landshut 18. March 2018
Chalon Tout Court Festival, Chalon-sur-Saône 30. March 2018
DOK.fest Munich 3. & 8. May 2018
Werkstatt der Jungen Filmszene 19. May 2018
Internationales Filmfest Emden-Norderney 09. & 12. June 2018
Sardinia Film Festival 10. July 2018
Festival Les Enfants terribles, Huy, Belgium 18. & 19. October 2018
Regard Bleu, Zurich 20. October 2018
Festival 'Politik im Freien Theater', Munich 8. November 2018
DUEMILA 30 shortlist Quindici 19, Milan, Italy 2. December 2018
Kurzfilmfest Bunter Hund, Munich 7. & 9. March 2019