Hazte Sentir – TO BE HEARD
Dieter Deswarte, Alice Carolina Filipa Fontes, Luis Gomez, Vicente Jordano Barreto Jimenez, Davis Marcona, Sahary Molina, Julio Rengel | Brasilien, Großbritannien 2019 | 26 Min. | OmeU

Weltpremiere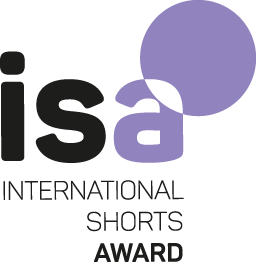 Auf der Suche nach einer Gemeinschaft, in der jede/jeder so leben und lieben kann, wie sie/er möchte, begleiten sechs Personen filmisch ihre Situation, wie sie aus Venezuela ins brasilianische Manaus geflohen sind. Hier, in der größten Stadt im Amazonas-Regenwald, befindet sich seit 2018 Brasiliens erste Unterkunft für LGBTIQ+ Flüchtlinge.
Der im Kollektiv entstandene Dokumentarfilm To be heard erzählt die Geschichte von derzeitigen und ehemaligen BewohnerInnen, die alle versuchen, sich in dieser fremden Metropole ein neues Leben aufzubauen. Abseits der Tragik ihrer Vergangenheit, stehen Charaktere und Charisma der ProtagonistInnen im Vordergrund dieses sorgfältig zuhörenden Porträts.
---
Director: Dieter Deswarte
Camera and Sound: Dieter Deswarte, Jorge Puig
Producer: Dieter Deswarte, Rose Fraser

---
Biography
Deswarte is a documentary filmmaker based in London. He is a self-shooter and editor. His intimate approach leads to a low-intervention kind of filmmaking that captures human stories with sincerity, creativity and cinematic beauty. He is known for his approachable manner, genuine interest in a wide range of subject matters and dedication towards his practice and social values. He is also one of the core tutors on the MA in ethnographic and documentary film at UCL.